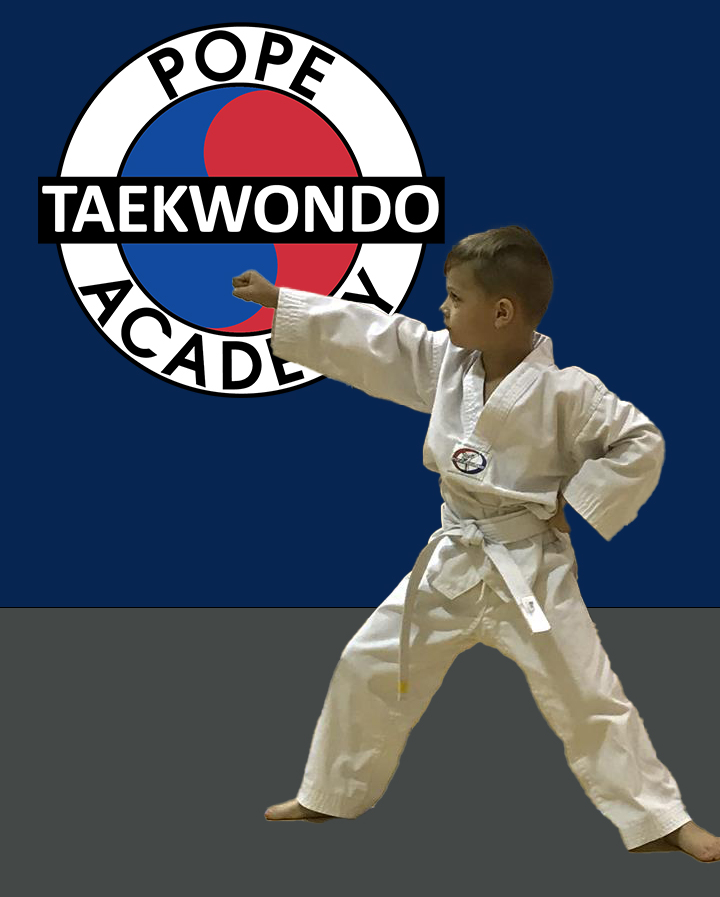 Taekwondo for Kids and Adults
Great for kids and adults alike. With goals and methods designed to improve coordination and instill confidence, Taekwondo is a modern art for all. You'll have more endurance and get agile.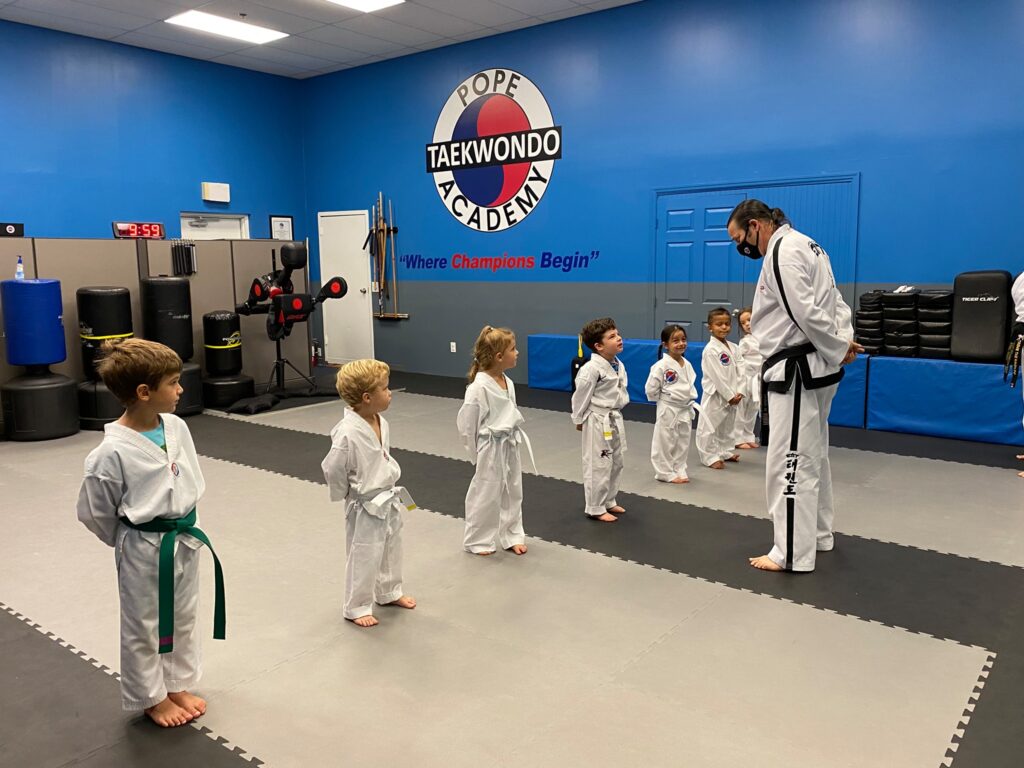 Little Dragons:
Little Dragons classes are for children ages 3 to 5 years old. The classes are 30 minutes in length and concentrate on developing a child's focus and character.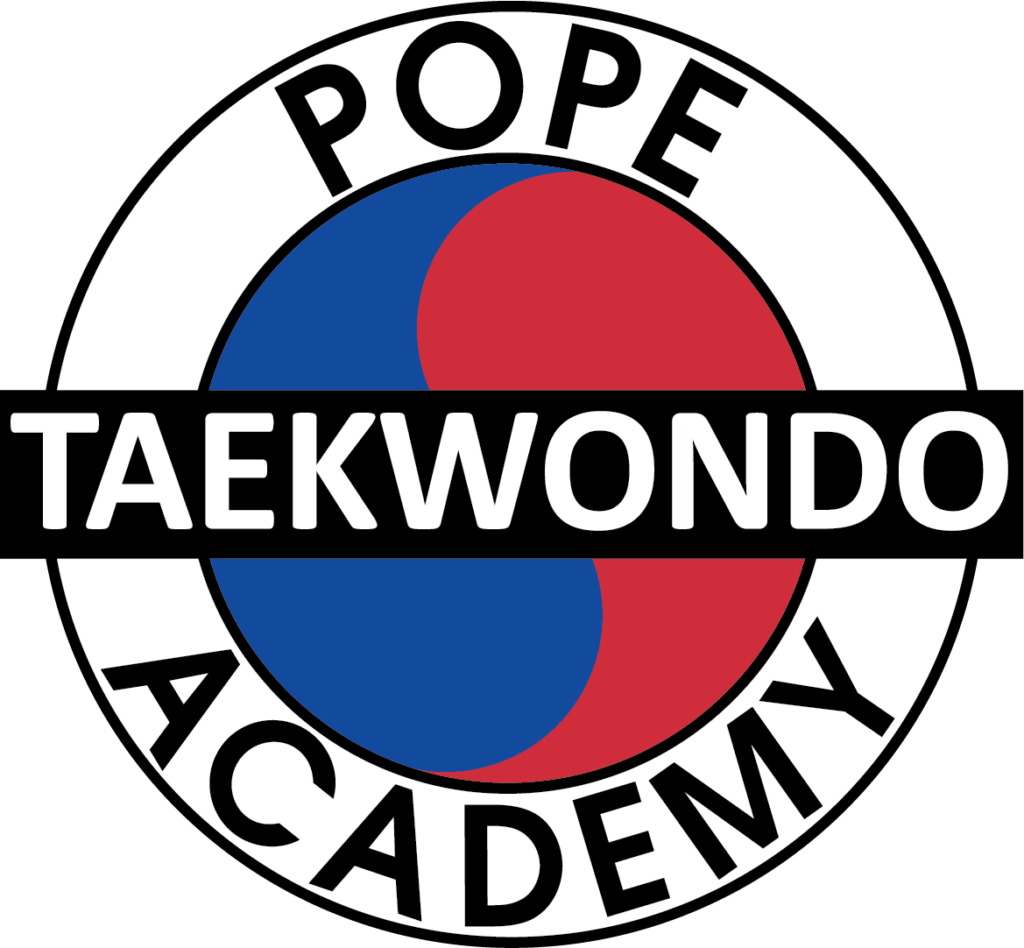 Beginners:
Beginner classes are designed to give Taekwondo students a solid foundation. The Beginners classes give them the confidence to develop both mind and body.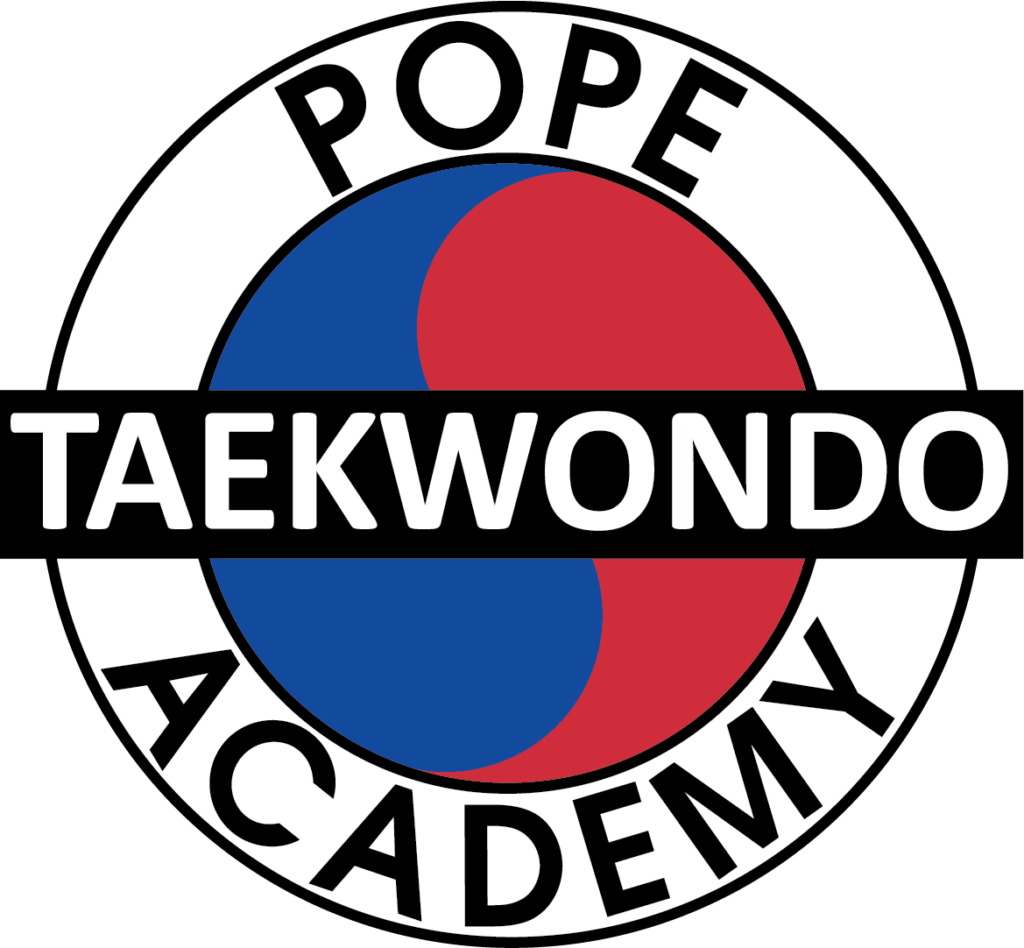 Intermediate:
Once a student has passed the beginners stage, they move to the intermediate level. Here we still concentrate on character development, but start to focus more on advanced techniques.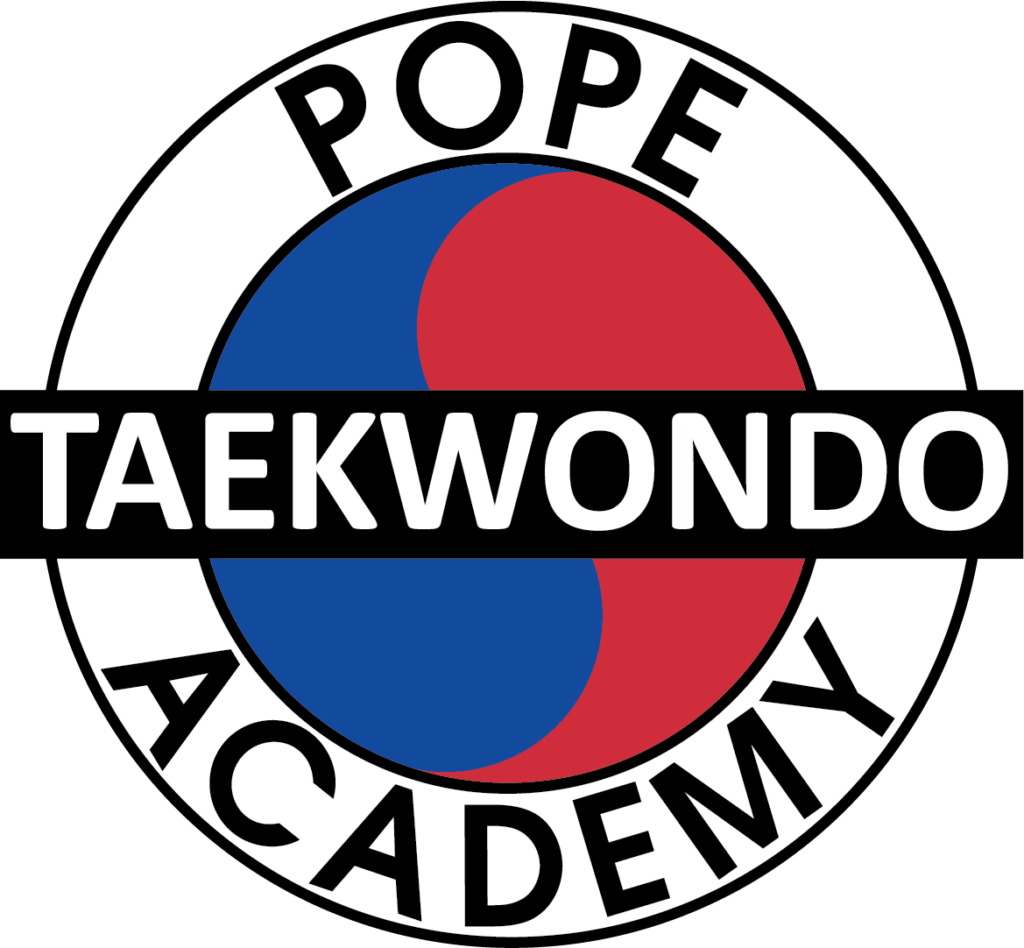 Advanced:
In this class we concentrate on techniques and balance. We prepare for the challenge of becoming a Pope Taekwondo Academy Black Belt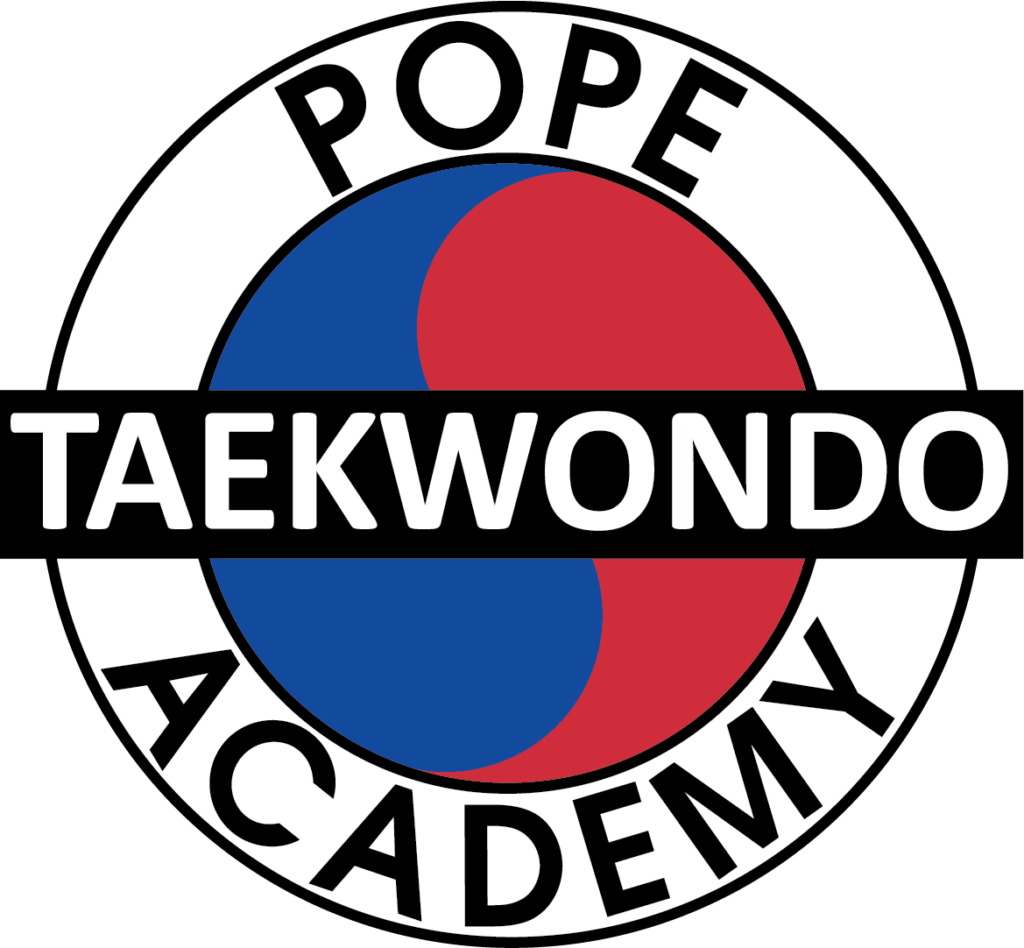 Teens and Adults:
The Teens and Adults curriculum is designed to be a comprehensive curriculum for any skill level. Our classes are a fun workout that will go over the building blocks of Taekwondo on through advanced techniques.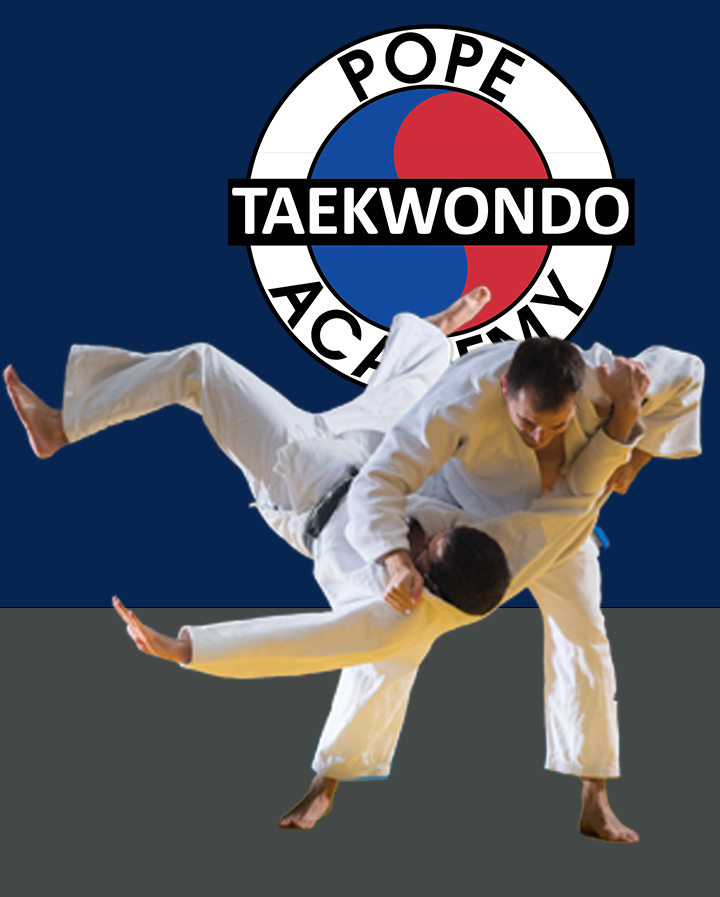 Hapkido
Hapkido is a Korean martial art practiced the world over. Characterized by joint locks, throws, and dynamic kicking techniques. It is a unique style of self defense with emphasis on deflecting an opponent's attacks instead of forceful blocking.